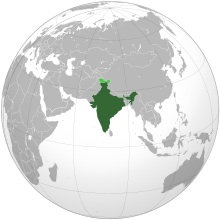 In 2006, I've been invited to participate to the expedition into Andaman & Nicobar Island. It has been a long process, conducted by several friends in Europe & India. This activity tooks place with the help of NIAR (National Institute of Amateur Radio) in Hyderabad.
After couple of months, a lot of paperwork for licence, autorizations and plane tickets, we finally reached India.
On the way to Port Blair (VU4), we didin't got enough time to operate from Chenai as, our arrival time was only a couple of hours before our flight to Andaman.
On the back leg, we had the chance to operate from Shaikh Sadaqathullah (VU2SDU) station. It was a chance for us (with Sylvain F4EGD/VU3SIB) to be able to use our indian callsigns from mainland.
We made 20 qso each, just for fun. A couple of hours later, we flew back to France with of course lot of good remembers.